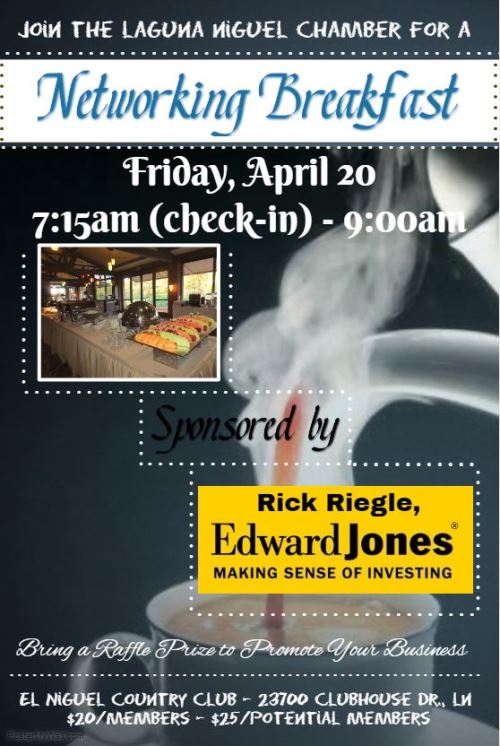 Join us for Networking, New Connections & Fun over breakfast!
RSVP By 4/18 to secure your spot!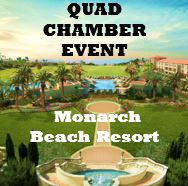 QUAD CHAMBER EVENT
THURSDAY, JULY 19
5:30 - 7:30pm
Monarch Beach Resort
One Monarch Beach Resort, Dana Point
EARLY BIRD PRICE $20
Online= $25  from 7/16-7/18
At the Event: $30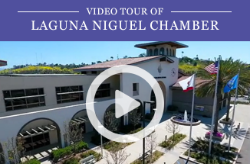 What DO We Do? ------------ What DON'T We Do?
Check out our video -
A collaborative creation of:
BERGSTROMEDIA Multimedia Productions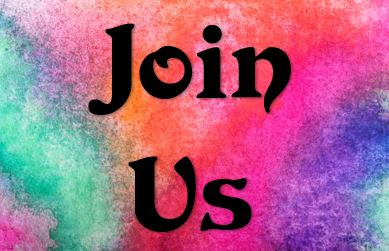 Membership Matters
Are you interested in…
Cost Effective Business Promotion
Making Business Connections
Increase Visibility in the Community
Access to Elected Officials
Business Educational Opportunities