Chamber Orientation & Refresher
Tuesday, July 11, 2017 11:00 am - 12:00 pm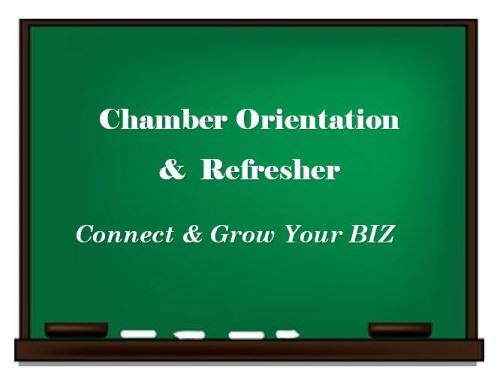 Location:
Laguna Niguel Chamber Office - 30111 Crown Valley Parkway, #A; Next door to City Hall
Description:
The Chamber is always interested in increasing the number of Chamber Members. The more members = the more opportunities to connect businesses.

CHAMBER ORIENTATION/REFRESHER is a tutorial on the variety of ways the Chamber can market members' businesses.

Come see how becoming a member of the Chamber can increase the visibility of your business.

Guests are welcome to attend and see how it all works.

MEMBERS - invite a guest to attend and help us grow!