CEO Debbie Newman's Retirement Party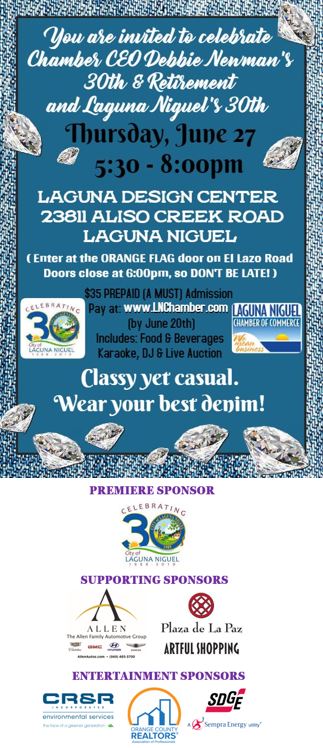 IN ORDER TO ATTEND, YOU MUST REGISTER AND PREPAY ON THIS PAGE! The late-registration price (after June 20) is $45 per person.
THE DOORS WILL LOCK AT 6:00PM, SO BE ON TIME!
Debbie respectfully requests that attendees DO NOT bring a gift to her party - all of her belongings will already be moved to the East Coast by party time.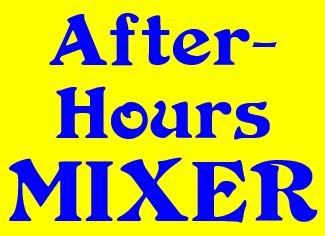 Monthly Mixer
Thursday, July 25
5:30 - 7:00pm
Hosted At:
Fratello's Italian Restaurant
31371 Niguel Road, Suite A, LN
$15/Members & Non-Members (1st Time)
$25/Non-Members (2nd Time and Thereafter)
Bring a raffle prize & promote your business!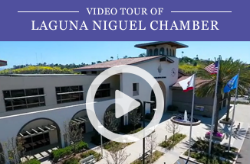 What DO We Do? ------------ What DON'T We Do?
Check out our video -
A collaborative creation of:
BERGSTROMEDIA Multimedia Productions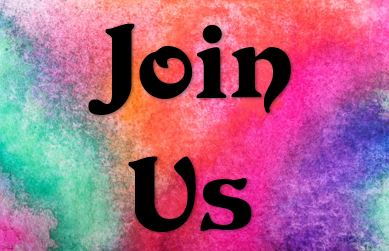 Membership Matters
Are you interested in…
Cost Effective Business Promotion
Making Business Connections
Increase Visibility in the Community
Access to Elected Officials
Business Educational Opportunities