Governmental & Community Relations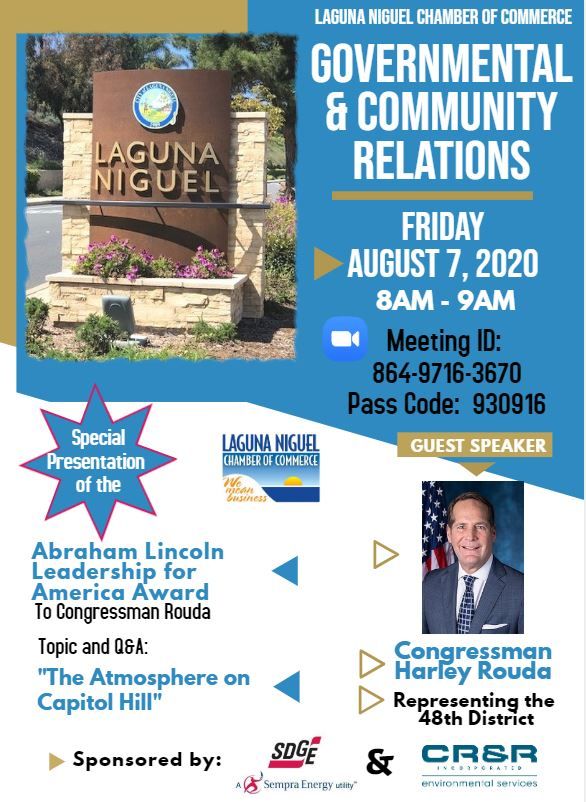 Congressman Harley Rouda (CA-48) will be honored as one of the recipients of the inaugural Abraham Lincoln Leadership for America Award at the Chamber's August 7, 2020 Governmental & Community Relations (GCR) meeting.
Congressman Rouda will spend some time with us following the award, to discuss "life on Capitol Hill" and the atmosphere in Washington D.C. He will answer some of your questions as well, so feel free to email those to the link below.
Zoom meeting ID: 864-9716-3670
Pass Code: 930916
Sponsored by: CR&R Environmental Services & San Diego Gas & Electric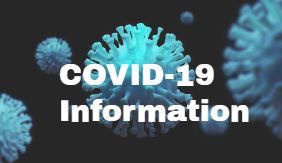 INFORMATION LINKS
City of Laguna Niguel Information
City of Laguna Niguel Economic Development Toolkit
Pandemic Unemployment Assistance
U.S. Centers for Disease Control (CDC)
Small Business Administration (SBA)
California EDD (Unemployment Insurance)
Small Business Development Center (SBDC)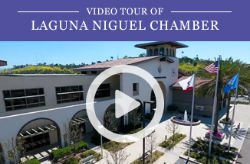 What DO We Do? ------------ What DON'T We Do?
Check out our video -
A collaborative creation of:
BERGSTROMEDIA Multimedia Productions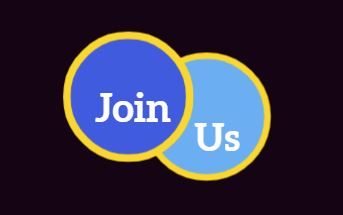 Membership Matters
Are you interested in…
Cost Effective Business Promotion
Making Business Connections
Increase Visibility in the Community
Access to Elected Officials
Business Educational Opportunities