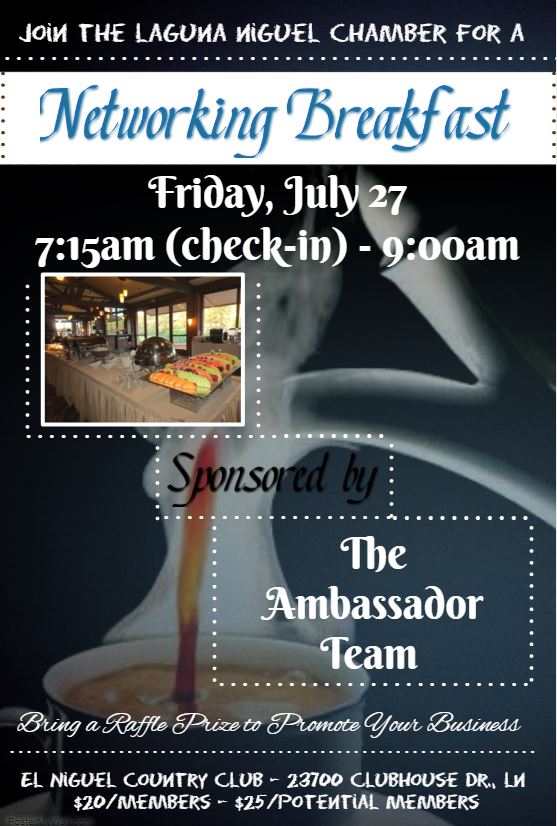 This Networking Breakfast is Sponsored by the following Ambassadors:
BERGSTROMEDIA Multimedia Productions - Eric Bergstrom
Edward Jones - Rick Riegle
Goosehead Insurance - Jennifer Pinnegar
Juice Plus - Jill Vago
L.N. Lions Club - John Ulrich
L.N. Military Support Foundation - Carole Allen
L.N. Republican Women Federated - Sandy Rains
Marina Hills Animal Hospital - Mary Simon
MemorialCare Saddleback Medical Center – Jan Gameroz
PostalAnnex 14001 - James Forsyth
Riviera Vacations - Claudia Augustson
Tokyo Joe's - Adam Tuttle
RSVP by Wednesday, July 25th to secure your spot!