Multi-Member Ribbon Cutting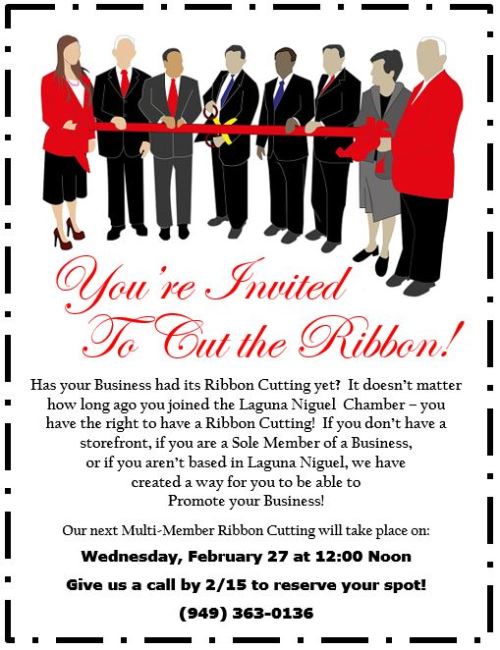 The Laguna Niguel Chamber provides our
 Home-Based Businesses,
 Businesses in which our Member is the only Chamber Member in the Company (such as Real Estate or Insurance Agents), and
 Businesses that are located more than 5 miles out of the city of Laguna Niguel
with the opportunity to have a Ribbon Cutting Ceremony to promote their Business. Any Business Member may be honored with a Ribbon Cutting – no matter how long they have been a member!
If your business falls under this category, and you would like to participate in the next ceremony, call the Chamber Office at (949) 363-0136 by 2-15 so that we have ample time to get your certificates ordered.