Chamber Orientation Meeting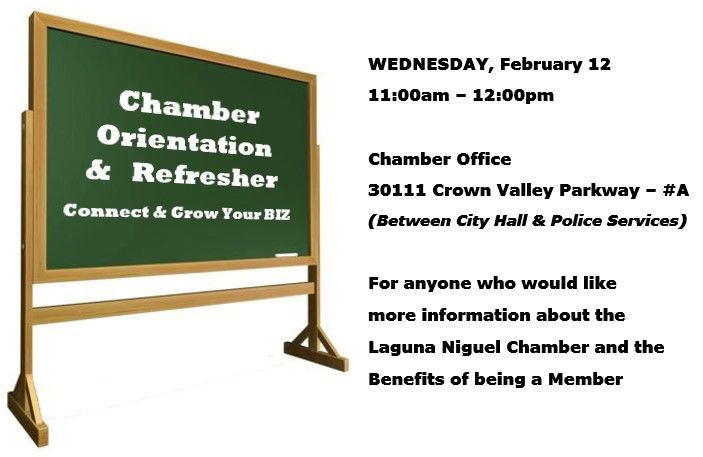 NOT Just for New Members! The Laguna Niguel Chamber listens to our members needs and is constantly adding value for members to market their businesses.
Whether you're a new or established member, you may want to brush up on the benefits to which you are entitled – especially since we are on a tiered dues schedule.