CEO Debbie Newman's Retirement Party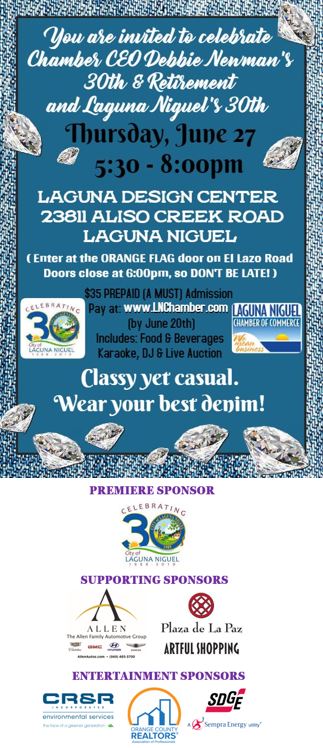 IN ORDER TO ATTEND, YOU MUST REGISTER AND PREPAY ON THIS PAGE!
THE DOORS WILL LOCK AT 6:00PM, SO BE ON TIME!
Debbie respectfully requests that attendees DO NOT bring a gift to her party - all of her belongings will already be moved to the East Coast by party time.