Laguna Niguel Chamber Online Auction Last Day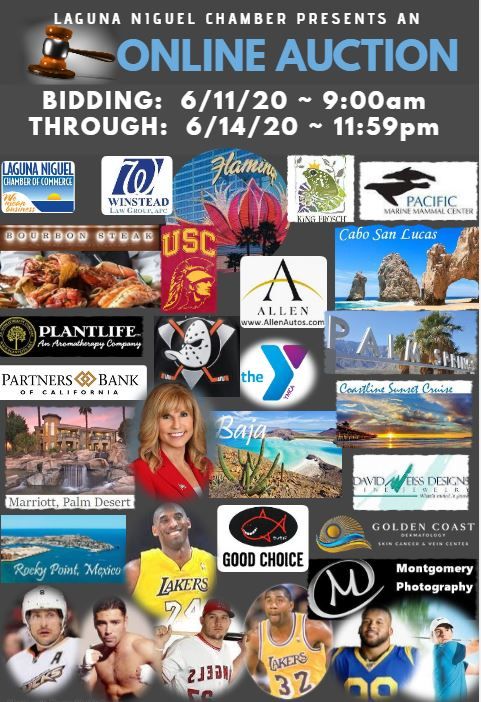 THIS IS IT!!! THE LAST DAY!!!
Be sure to keep your eye on items you have bid on - don't let someone outbid you by a dollar!!!
Bidding will end immediately at 11:59 pm this evening.
Go to the link below to bid on items!