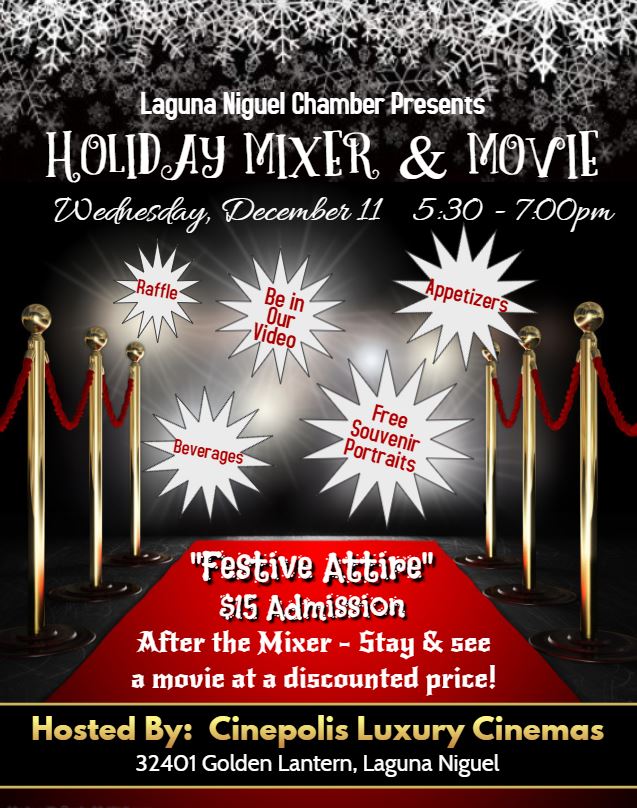 Come join in the fun! Make new connections while you sample delicious appetizers from Cinepolis. Enjoy the benefits of the "Paparizzi" - leave with a professional photo or be in our video! Walk the red carpet in your festive garb. Bring a guest or significant other and stay after the Mixer to watch a movie in the lap of luxury at Cinepolis Cinema for a discounted price! $15 admission includes appetizers and 1 Beverage.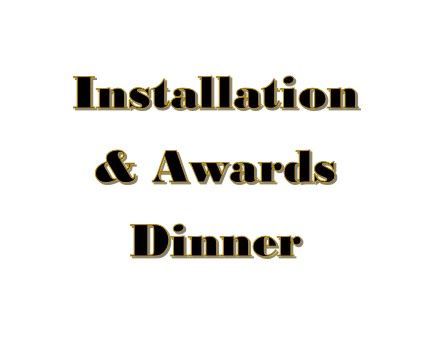 Installing the 2020 Board, Farewell to the 2019 Board, 2019 Awards
Friday, January 31
6:00 - 9:30pm
Location:
Laguna Cliffs Marriott Resort & Spa
25135 Park Lantern, Dana Point
$85 Per Person Pre-Paid
$160 Per Couple Pre-Paid
At the Door: Add $10 each
Sponsorships Available
Call Chamber Office for info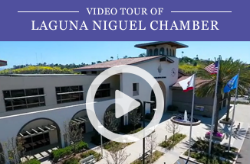 What DO We Do? ------------ What DON'T We Do?
Check out our video -
A collaborative creation of:
BERGSTROMEDIA Multimedia Productions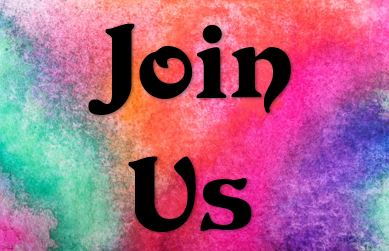 Membership Matters
Are you interested in…
Cost Effective Business Promotion
Making Business Connections
Increase Visibility in the Community
Access to Elected Officials
Business Educational Opportunities